UPDATE TO – DO I HAVE TO EXCHANGE MY CHILD FOR TIMESHARING DURING THE COVID-19 PANDEMIC?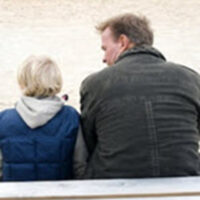 In an effort to address the uncertainty that arises with shared parenting and timesharing in the face of the COVID-19 Pandemic, courts across Florida have begun to adopt uniform parenting procedures.  For instance, effective April 15, 2020, for Family Law Cases in Hillsborough County, the Chief Judge issued Administrative Order s-2020-023, that in part provides as follows:
Shared Parenting
If a final judgment, temporary order, or other order of the court awards parental responsibility or time-sharing, the parties must follow the calendar as published in the order and neither parent is authorized to make a unilateral modification to the time-sharing calendar based on the COVID-19 pandemic. Any time-sharing modification will be based only upon the parties' mutual agreement or upon motion and subsequent court order. If the parties elect jointly to modify time-sharing consistent with this provision, the modification must be communicated in writing between the parents by e-mail, text, or parenting communication application (e.g. OurFamilyWizard® or Talking Parents).
Parental Time-Sharing Exchanges
Parental time-sharing exchanges that were to take place at a child(ren)'s school or daycare that is not currently open because of the COVID-19 pandemic should be arranged between the parents in writing by e-mail, text, or parenting communication application. If the parents cannot agree on an alternate arrangement, the exchanges will take place at the grocery store (Publix, WinnDixie, Walmart, or similar type store), home improvement store (Home Depot, Lowe's, or similar type store) or pharmacy (CVS, Walgreen's, or similar type pharmacy) that is located closest to the school or daycare as determined by the distance shown on Google Maps™, Apple Maps™, or some other similar mapping program or website. The parties must also clarify between themselves the specific times for exchanges in those cases where the exchange times are not specified. The Safer-At-Home order issued by the Hillsborough County Emergency Policy Group does not affect any parent or guardian "transporting a child or children pursuant to a custody sharing agreement or order." Any filed motions relating to timesharing exchanges will likely be ruled upon without a hearing.
If you have questions about shared parenting or timesharing during the COVID-19 Pandemic, an experienced Tampa child custody Lawyer at our firm can assist you. Contact the Law Office of Laura A. Olson, P.A. for more information.