What is the Difference Between a Contested and an Uncontested Divorce?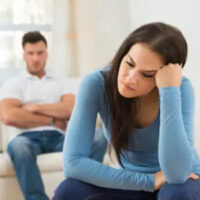 If you are considering a divorce in the Tampa Bay area, it is important to learn more about the divorce process and to gain an understanding of what your own divorce process may look like in the coming weeks and months. We often work with clients who want to know more about the difference between a contested and an uncontested divorce, and what that means for them. Most divorce issues in Florida are governed by the Florida Statutes, and an experienced Tampa divorce lawyer can begin working on the details of your case with you today. In the meantime, we want to tell you about the distinctions between a contested and an uncontested divorce.
Uncontested Divorces Do Not Involve Any Disagreements 
An uncontested divorce is a divorce in which the spouses agree to every single issue that will come up in their divorce case. If they have minor children from the marriage, they will need to agree to all matters concerning child custody and time-sharing under Florida law, as well as all matters pertaining to the distribution of marital property (and all other financial issues). If there are no minor children from the marriage, the parties will still need to agree to all financial matters pertaining to the divorce, as well as any other potentially disputed issues.
If the spouses can agree to all terms, then the court can sign off, so to speak, on their agreement and turn it into a final judgment of dissolution of marriage in Florida. 
Contested Divorces Mean the Parties Cannot Agree to All Terms, and the Court May Need to Decide 
If the spouses disagree about even a single issue in their divorce case, then they will have what is known as a contested divorce. To clarify, even if the parties largely agree to all terms but simply cannot reach an agreement about spousal maintenance, or cannot reach an agreement about who will keep the marital home in the divorce, then they cannot have an uncontested divorce. If the parties ultimately cannot come to a decision, the court will make the decision.
However, just because a case initially looks like it will be a contested divorce does not necessarily mean that the court will have to make the final decision. The parties may attend mediation (and the court may even require it), or they can negotiate through their divorce attorneys. If the spouses ultimately can reach a full and complete agreement about every term in the divorce case, then the divorce can become an uncontested divorce.
Timetable for Uncontested Versus Contested Divorce Cases in Tampa 
As you might suspect, contested divorces tend to take much more time than uncontested divorces. If a judge needs to decide on an issue arising out of the divorce—or more than one issue—hearings will need to be scheduled, and the parties will need to wait to appear in court. In addition, the parties' divorce attorneys will need time to prepare the cases and to gather evidence pertaining to issues like property division and child custody. In high asset divorces, as well as in cases involving minor children, it may be necessary to take additional steps such as hiring a forensic accountant to search for hidden assets or working with a child psychologist as kids adjust to temporary custody and time-sharing arrangements.
Contact a Tampa Divorce Attorney 
If you need assistance with your Florida divorce, a Tampa divorce lawyer can help you. Contact the Law Office of Laura A. Olson, P.A. today for more information.