Are the Court's Closed Because of the COVID-19 Pandemic?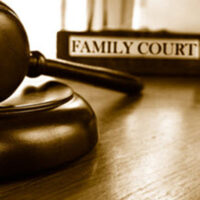 Many people are under the misconception that the courts have shut down because of the COVID-19 Pandemic.  The courthouses remain open and the judges still are hard at work handling essential matters, which includes divorces, child support issues, modification of timesharing and alimony, domestic violence injunctions, and other family law related cases.
When social distancing protocols and Safer at Home Orders initially went into effect, many existing hearings were cancelled or postponed which left many litigants confused and worried about their cases.  However, it was not long before the court system found its footing and implemented ways to adapt to this unprecedented situation.  In an effort to keep cases progressing forward, it has become the norm for hearings to be conducted by teleconferencing and/or audiovisual conferencing, such as Zoom or Skype, and if no witness testimony is required, the court has the option to make a decision based upon the written submissions of the parties or their attorneys.  Even court required mediations are being held "virtually" through the use of Zoom.
Therefore, even though it is not quite business as usual, the courts have effectively found a way to proceed forward to protect the rights of its Florida citizens.  Many attorneys and litigants have found this new norm quite convenient and cost effective, since it saves the time and therefore the cost of traveling to and from hearings at the courthouse.  Perhaps, even after social distancing restrictions and Safer at Home orders are lifted, the new norm implemented by the courts will be here to stay.
If you have questions about initiating a new family law matter or proceeding with an existing family law issue during the COVID-19 Pandemic, contact The Law Office of Laura A. Olson, P.A. for more information.
https://www.fljud13.org/Portals/0/AO/DOCS/S-2020-023.pdf  (Administrative Order 2-2020-023 – Court Proceedings During COVID-19 Mitigation Efforts – Phase II)