What "Substantial Changes" Justify Modifying a Durational Alimony Award in Florida?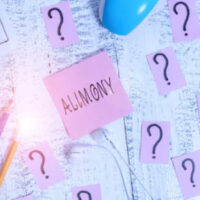 Durational alimony in a Florida divorce is meant to provide a former spouse with economic assistance for a fixed period of time. A durational alimony award will terminate early if the recipient remarries. Either party can also ask a court to modify a durational award based on a "substantial change" in circumstances.
Florida Appeals Court: Closure of Ex-Husband's Business Due to COVID-19 Was Not Foreseeable
For example, if the former spouse required to pay alimony experiences a sudden change in income, which could not have been contemplated at the time of the divorce, that can qualify as a substantial change. This does not mean a person can quit their job or voluntarily reduce their income and expect to get out of their obligation to pay alimony. But if there is an "unforeseeable" event that leads to a sudden loss of income, that can satisfy the requirement for proving a substantial change.
A recent decision from the Florida Second District Court of Appeal, Allaire v. Allaire, provides a type of situation we are likely to see more of moving forward. In this case, an ex-husband required to pay alimony to his ex-wife claimed his business was forced to close due to the COVID-19 emergency. For background, the parties divorced well before COVID in 2016. They signed a marital settlement agreement (MSA), requiring the ex-husband to pay the ex-wife durational alimony of $1,500 per month. The agreement also reserved either party's right to seek a judicial modification based on a substantial change in circumstances.
At the time of the divorce, the ex-husband owned his own business upholstering dental chairs. The business only had one client, a seller of used dental equipment. When the governor of Florida declared the COVID-19 emergency in March 2020, the ex-husband's business was forced to cease operations as it was not an "essential service." He ended up selling his equipment to his client–in an attempt to recover some cash–and signed a non-disclosure agreement preventing him from competing against the client.
The ex-husband soon after filed a petition to modify his durational alimony obligation based on the loss of his business income. The trial court denied the petition, reasoning that the ex-husband could have used his upholstery skills in another capacity and that "[i]t was not unforeseeable that Former Husband lost his business when he ran his business with only one client."
On appeal, however, the Second District reversed and granted the ex-husband's petition for modification. The appellate court said the trial judge "misread" the ex-husband's financial situation. More to the point, whether the ex-husband could have foreseen his business might close was not the relevant consideration. The question was what the parties contemplated when they signed the MSA. In this case, there was nothing to suggest that either side "contemplated the closing of Former Husband's business, let alone the termination of the only contract sustaining that business." And they certainly did not contemplate a global pandemic forcing the ex-husband to quickly shut down his business without any recourse.
Contact Tampa Divorce Lawyer Laura A. Olson Today
Florida recently enacted significant changes to the laws governing alimony. So if you are in the midst of a divorce, or you are looking to modify an existing settlement agreement, Tampa alimony attorney Laura A. Olson can help. Call her office today at 813-222-0888 or contact her online to schedule a free initial consultation.
Source:
scholar.google.com/scholar_case?case=1731973445198788735