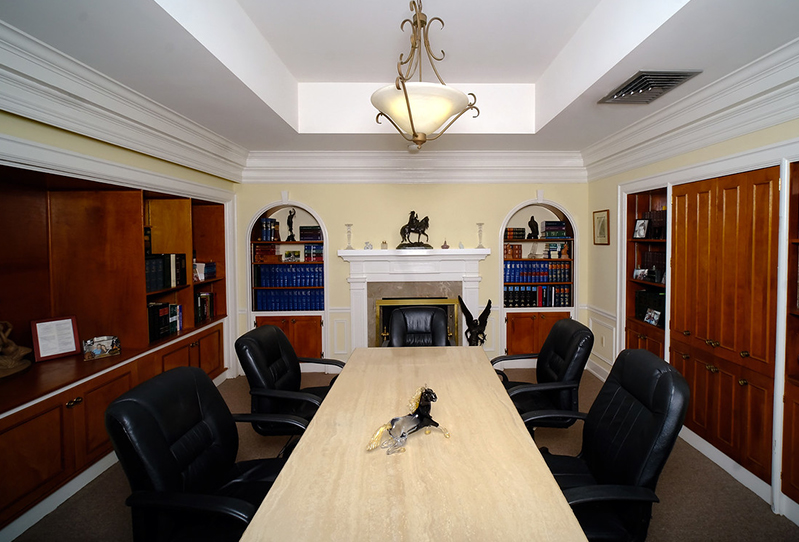 At the Law Office of Laura A. Olson, P.A., we take on the cases where we know we can serve your needs well and get the results you will be happy with. Our office excels in a wide range of family law, divorce and civil litigation matters. We offer the small firm advantage of one-on-one personal service with your attorney. We are always here for you when you need us; you and your case won't get lost in the shuffle.
Tampa family attorney Laura A. Olson is a South Tampa native with 25 years of experience serving the people of Florida in family law, divorce and other civil matters. Laura is AV rated by Martindale-Hubbell, which means her peers in the legal profession value her as a top-related lawyer in the areas of legal ability and professional ethics. Family law matters and civil disputes create stressful situations with a lot at stake. Trust your case to an experienced, capable attorney who will dedicate herself to achieving outstanding results on your behalf. Call on The Law Office of Laura A. Olson, P.A., for your Tampa legal needs.
Divorce and Family Law
When we represent you in your divorce, we go to great lengths to make sure you are well-represented in all aspects of the divorce relevant to your situation, including child custody, child support, alimony and property division. The decisions made in a divorce will continue to impact you and your family for years to come. We work to protect your rights and promote your interests from the start, whether negotiating a marital settlement agreement or litigating your divorce in court. Tampa divorce lawyer Laura A. Olson takes on a wide variety of Florida divorce cases, include high asset and high net worth cases, same-sex divorce, collaborative divorce, military divorce and uncontested divorce. We also represent parties needing help after a divorce with modification of a final judgment, child relocation, or enforcement of court orders and contempt charges.
Our comprehensive family law practice includes other matters as well, such as the enforcement of prenuptial agreements (or challenges to their enforcement), paternity proceedings and allegations of domestic violence. These matters have serious, long-lasting consequences for the people involved, and we strive to make sure you are well-served in any Tampa divorce or family law proceeding.
Personal Injury
We take on a wide range of Tampa personal injury claims, including car accidents, motorcycle accidents, premises liability claims, slip and fall injuries, dog bites, and more. Our goal is to see that you get the medical care you need and the compensation you deserve after another party's negligence harms you. The burden is on you to prove your case, and the insurance company lawyers on the other side try many ways to avoid liability or pay as little as possible. We'll help you get a fair amount of compensation, and we won't charge any fees if we can't recover for you.
Civil Litigation
As an experienced trial and appellate lawyer, attorney Laura A. Olson is prepared to advocate on your behalf in any civil matter. We represent plaintiffs and defendants in breach of contract disputes, business torts, commercial landlord/tenant disputes, construction defect claims, shareholder disputes, breach of fiduciary duty claims, and more. We take the time to discuss your situation, explain the pros and cons of litigation, and pursue your matter passionately and professionally to resolve your dispute favorably.
Contact Our Experienced Tampa Family Attorneys Today
Our office is conveniently located in downtown Tampa, just minutes from the Hillsborough County courthouse. We are open daily throughout the week and maintain flexible schedules for weekend or evening meetings by appointment. We offer a free 30-minute initial consultation over the phone and a variety of fee structures to meet your needs, including hourly rates and flat rates, as well as contingency fees in appropriate cases. Under a contingency fee arrangement, we advance the costs of litigation and only accept a fee if we are successful in recovering money damages for you in your personal injury or other civil litigation. Call the Law Office of Laura A. Olson, P.A., at 813-222-0888, and let's talk about how we can help you with your Tampa family law or civil litigation needs.